Improve your time-management, business organization and overall productivity to reach your Next Level success.
silly busy to strategic & smart
Certified Productivity Specialist, The founder of  Less is More mentorship and Next level success strategist to six-figure female coaching businesses. It is my mission to guide women out of "busy" into thriving on their own terms and being able to fully embrace success in time freedom.
                                 we are not scared of work. Just like, you I'm determined to succeed, because just like you I want to continue creating an impact and better lives of those who need that special gift that each of us has. I call it my Superpower. and I'm certain each of us have one.
                                      we tend to take on more than necessary. I have been in the place where I do all the work myself, taking occasional help here and there. But unfortunately it's not sustainable and leads to busyness leaving very little time for "life". 
✧ Being clear on your next steps to grow your time freedom without sabotaging success.
✧ Earning enough to support your luxury lifestyle and actually having the time to enjoy it.
✧ Having time abundance for yourself, family and friends while running a thriving business.
✧ Trusting that business can bring in high value without you being present 24/7.
✧ Knowing where you want to be and how to get there without overworking.
✧ Having confidence that your team, systems and processes bring the best possible results.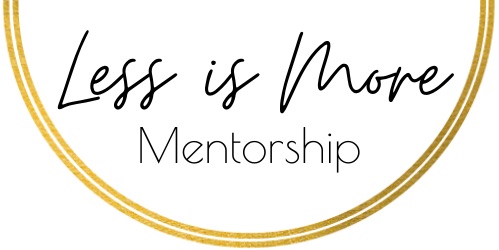 My signature program, Less is More was built to make all of the above possible with step by step system, customised support and personal guidance to find the best suitable systems that works for your specific ned to truly leverage your time.
This mentorship provides unique blend of 1:1 and group coaching to achieve the best possible results for ambitious women with newly established coaching businesses lacking structure, automation, effective recruitment and many more variables that impact time freedom. 
Time is the most valuable thing – you can never get it back!
Real people. Real Results.
Become and insider to work